CodeCombat wants to help ease the transition to online and distance learning to educators & schools now impacted by coronavirus (COVID-19) related closures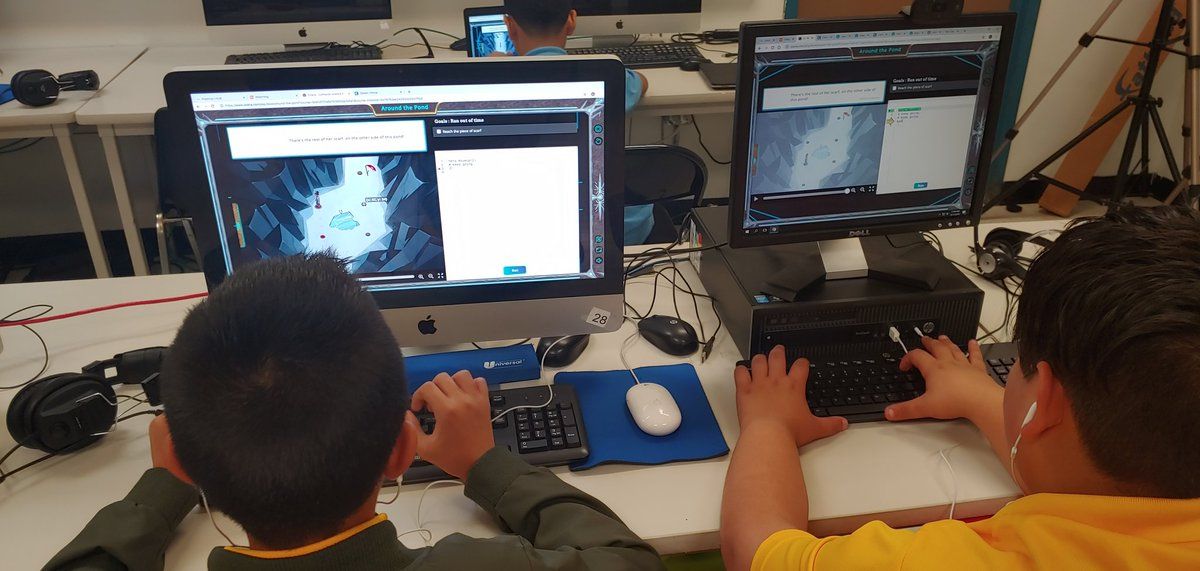 The outbreak of the novel coronavirus has not only impacted countless people around the world but upended the lives and routines of students who look towards parents and their educators for guidance during times of crisis.
We know educators and parents now have to maneuver through personal challenges while helping kids learn. Distance learning is another unfamiliar aspect for many educators and parents. We've gotten your emails and messages and want you to know, we're listening and here to help!
COVID-19 Edtech Impact Report
We're working with an infectious disease specialist, Dr. Jessie Abbate, who has worked tirelessly to help us explore vital questions around the impact of COVID-19 on the education community. We made this report available to all CodeCombat members, and it's available here to any educator.
Has Your School or District Been Impacted by Coronavirus-Related Closure?
We are committed to supporting educators who have chosen CodeCombat and Ozaria to teach computer science to kids remotely or at home. Our mission has always been to offer a comprehensive, standards-aligned computer science program to educators, no matter their technology or coding experience, and we want to further empower educators directly impacted by school closures by offering full access to the school editions of CodeCombat and Ozaria during the period of spring semester closure starting today!
Talk To Us If Your School Has Been Impacted
Click here to set up a short call to discuss online learning and distance learning options while your school or district is affected by closures. We're in this together!
Parents:
Share this with your teachers or principals if you would like your child to have access to the full CodeCombat & Ozaria curricula while impacted by a school closure.
---
About CodeCombat:
CodeCombat makes computer science programs for students to learn Python and JavaScript while playing a real game. Over the last five years, over 12 million people have learned to write Python and JavaScript using CodeCombat, making it one of the most popular coding games in history. Now, we are excited to launch Ozaria and expand on our commitment to inspire a new generation of students to learn computer science. With 40,000 educators in more than 16,000 schools across North America, CodeCombat and Ozaria are built for all learners and teachers, and is recommended for grades 4-12. Teachers and students can sign up for CodeCombat or Ozaria to experience our content.