The end of the school year is upon us, but the excitement at CodeCombat is just getting started! Join us as we look through our latest product update, jam-packed with brand-new features and improvements. And that's not all! Our Changelog is your one-stop shop to stay up-to-date on all the latest and greatest features. So, what are you waiting for? Let's dive in and discover what's new at CodeCombat!
High-Contrast Color Scheme for Enhanced Accessibility
As part of our ongoing mission, we believe everyone should have the opportunity to learn and excel at coding, regardless of their abilities. That's why we're proud to introduce our latest feature - a colorblind-friendly syntax highlighting color scheme, now available in both Ozaria and CodeCombat. Our high-contrast color scheme was crafted with low-vision and colorblind players in mind, ensuring that everyone can easily read and understand code. We've also made further enhancements by adding a lighter background to the code editor, providing even more contrast. Additionally, we've highlighted a few more types of code, making it easier to code like a pro.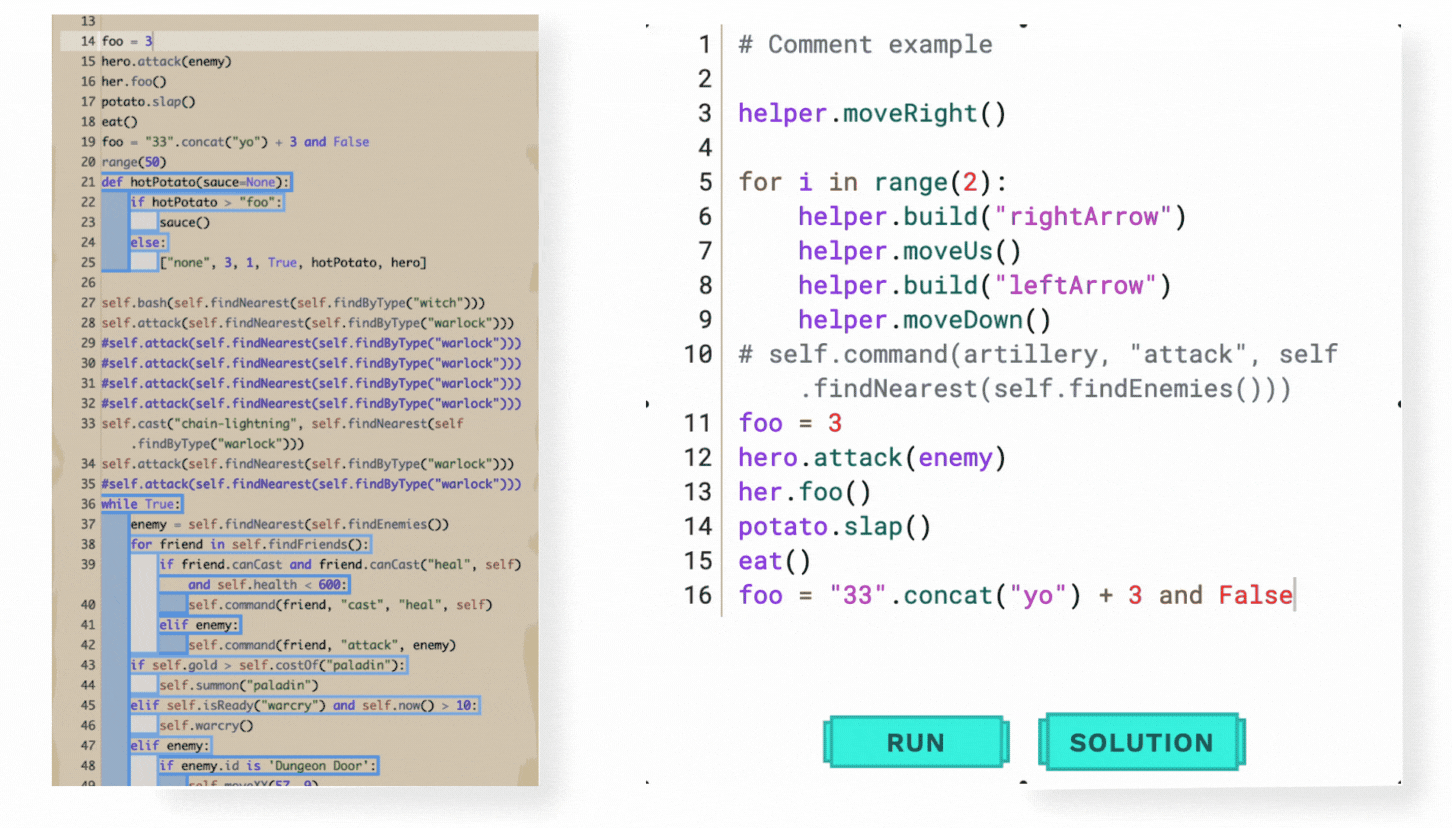 Advanced Level Control for Teachers
In the Teacher Dashboard, teachers now have the power to individually lock, skip, or make certain levels optional for their students. This level control feature enables teachers to tailor their students' learning journeys to fit their unique needs and abilities. In addition, with the option to set lock dates for specific levels, teachers can also schedule lessons and assignments with greater flexibility and precision.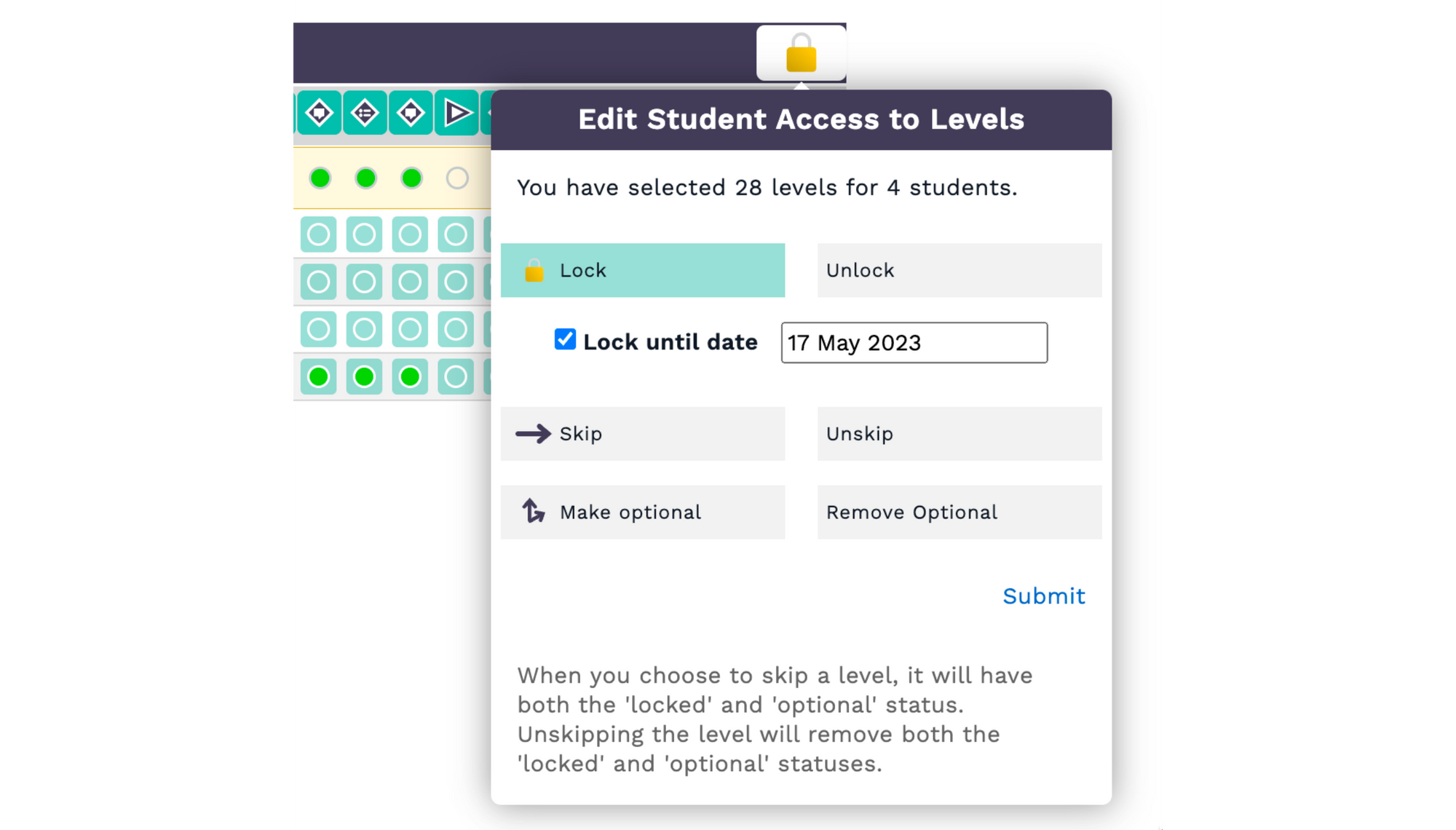 Increased Teacher Usability With Test as Student Feature
Our Test as Student feature allows teachers to view CodeCombat's games through the eyes of a student. With just a few clicks, teachers can switch to an automatic student account, simplifying the process of testing code, saving progress, and allowing teachers to see firsthand how their students navigate challenges and identify potential improvement areas.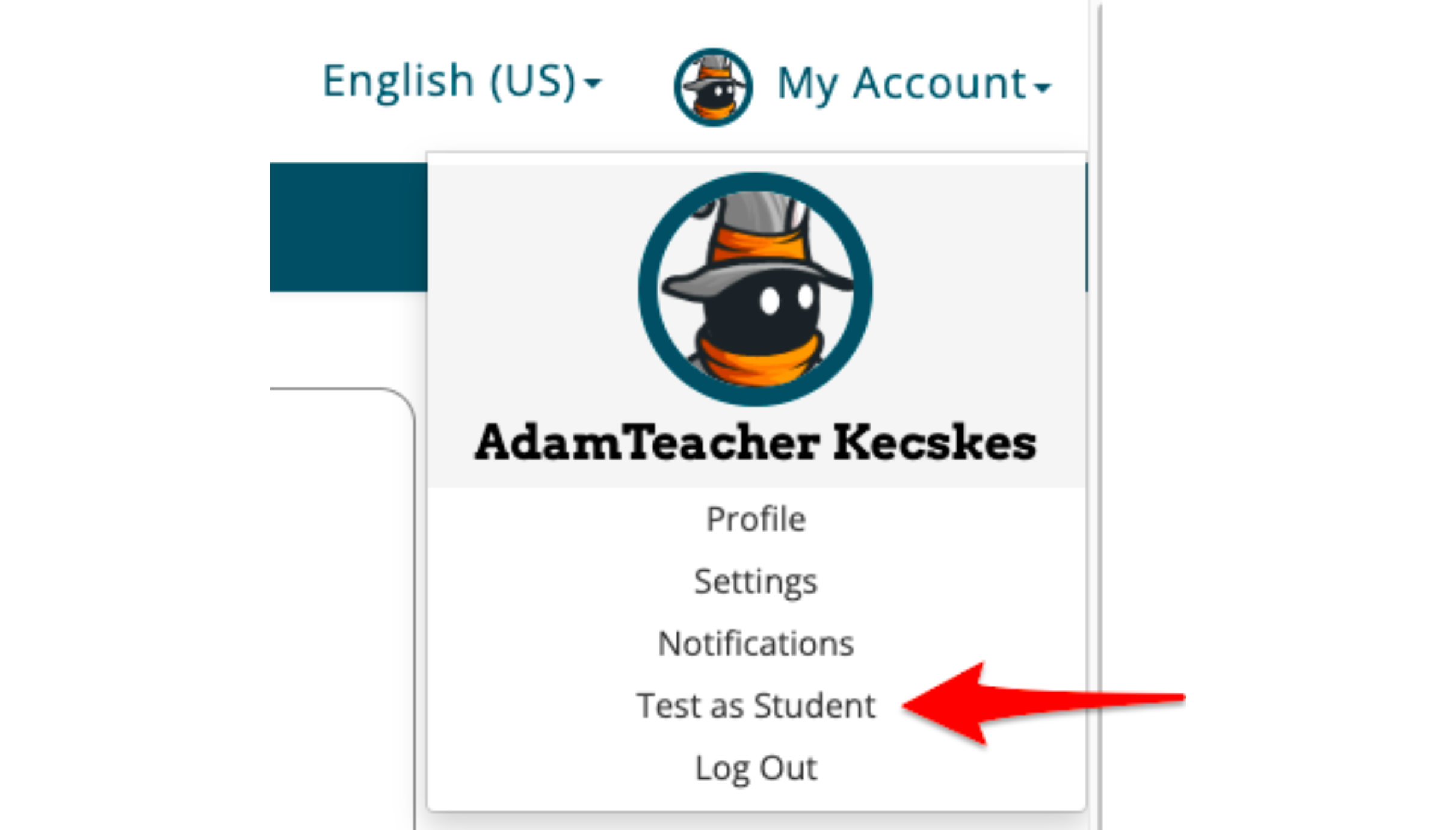 To access the Test as Student feature, navigate to "My Account" in the navigation bar and select "Test as Student." This feature is available for all teachers on both Ozaria and CodeCombat platforms, and we hope that it will enhance the teaching experience and help students succeed in their coding journey.
Revamped CodeCombat Game Design Lessons & Slides!
We're excited to announce the latest update to our CodeCombat Game Design curriculum! We've updated the lesson plans and slides for Game Design 1 and 2, ensuring they work seamlessly together. You can now access this new and improved curriculum in the Course Guide and Teacher Toolkit.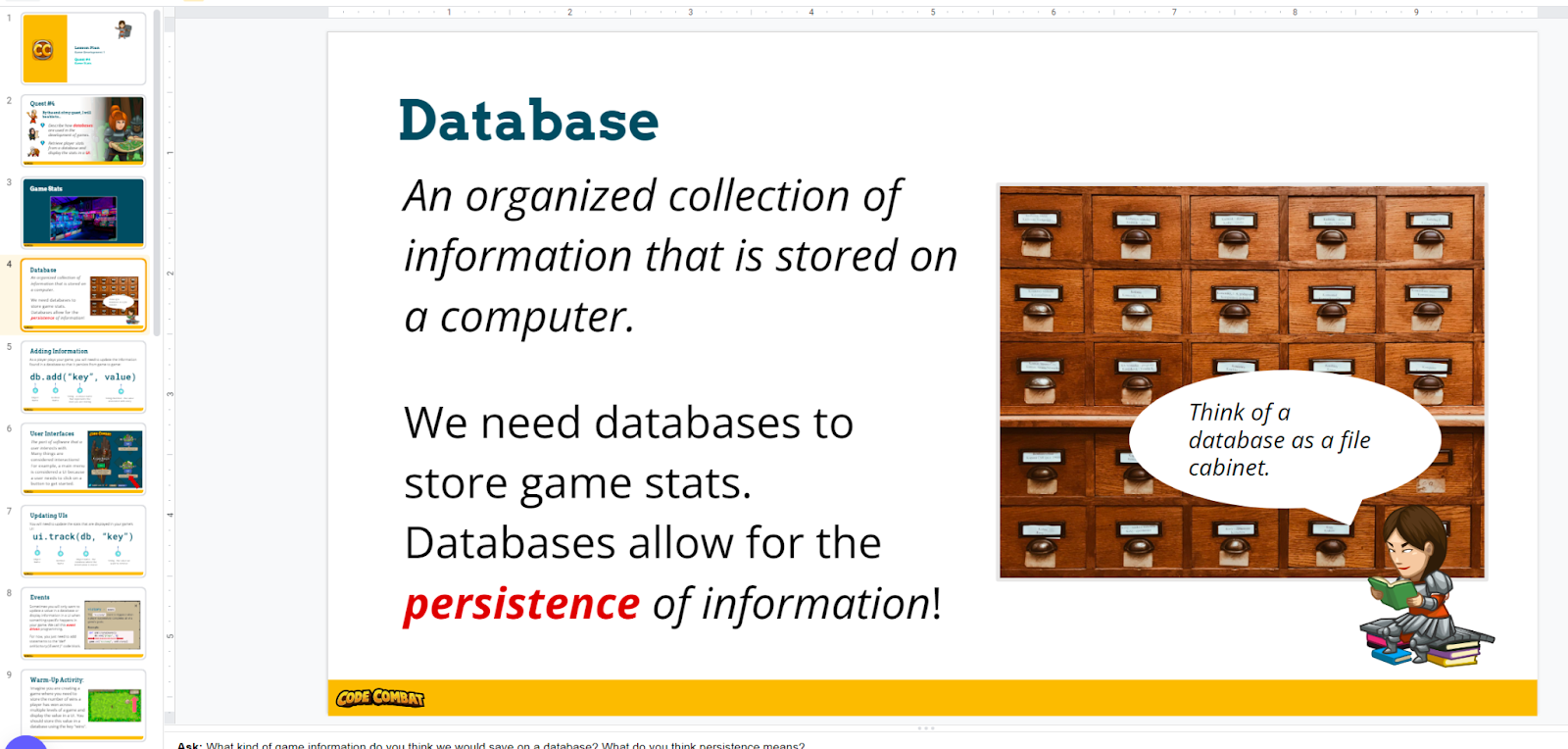 But that's not all - we've also created all-new lesson plans and slides for Game Design 3! These updated materials offer students a more engaging and comprehensive learning experience and are available in the Course Guide and Teacher Toolkit.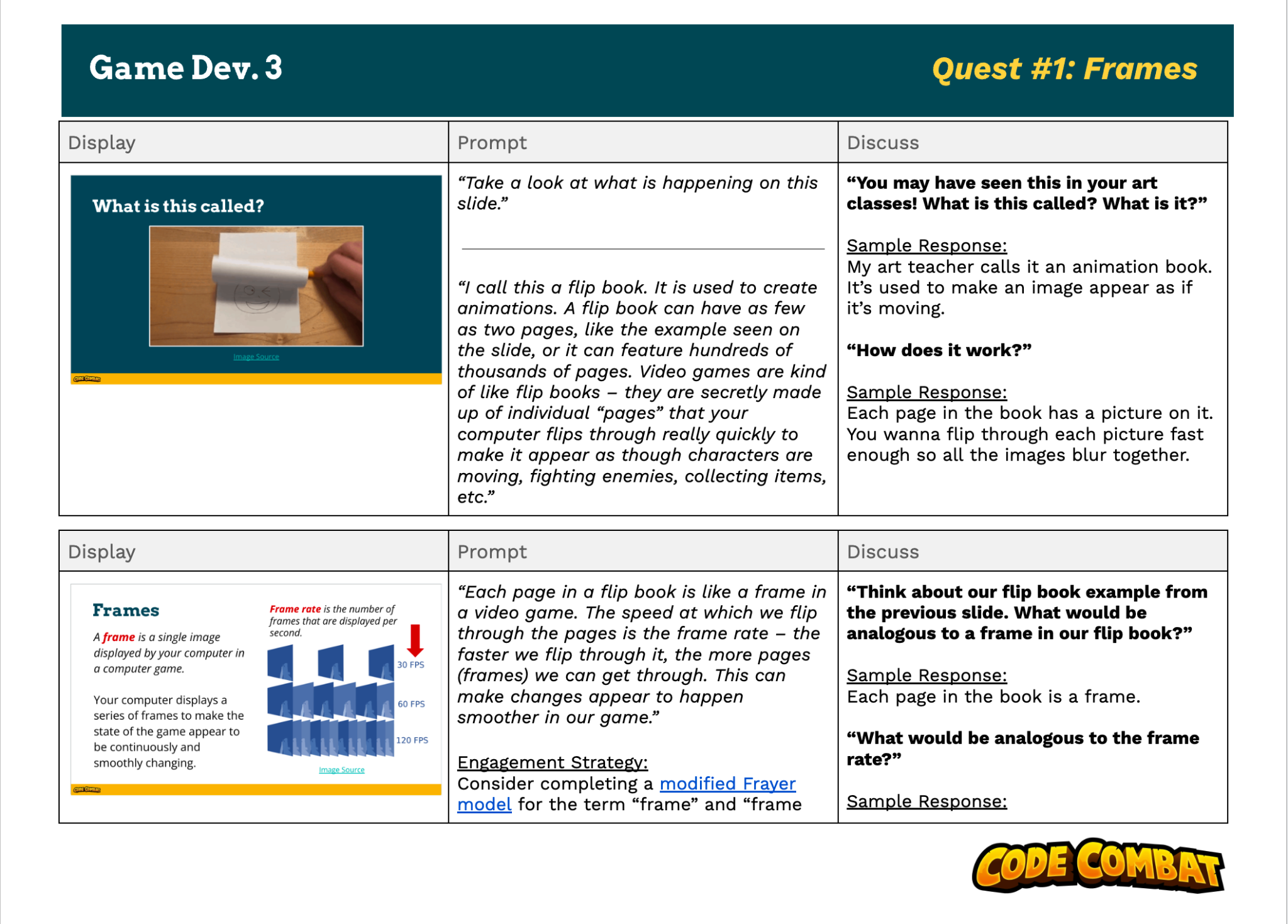 Our team is continually working to improve our curriculums, and we're already hard at work updating the Web Development curriculum. So stay tuned for another exciting announcement soon!

AI League Esports Curriculum in CodeCombat Teacher Toolkit
We have added AI League Esports lesson slides in the CodeCombat Teacher Toolkit for easier access. This curriculum equips teachers with the resources they need to bring the world of competitive coding into their classrooms, enabling students to develop essential skills in strategy and problem-solving. With the AI League Esports curriculum, teachers can help students take their coding skills to the next level while having fun and enjoying the competitive spirit of esports.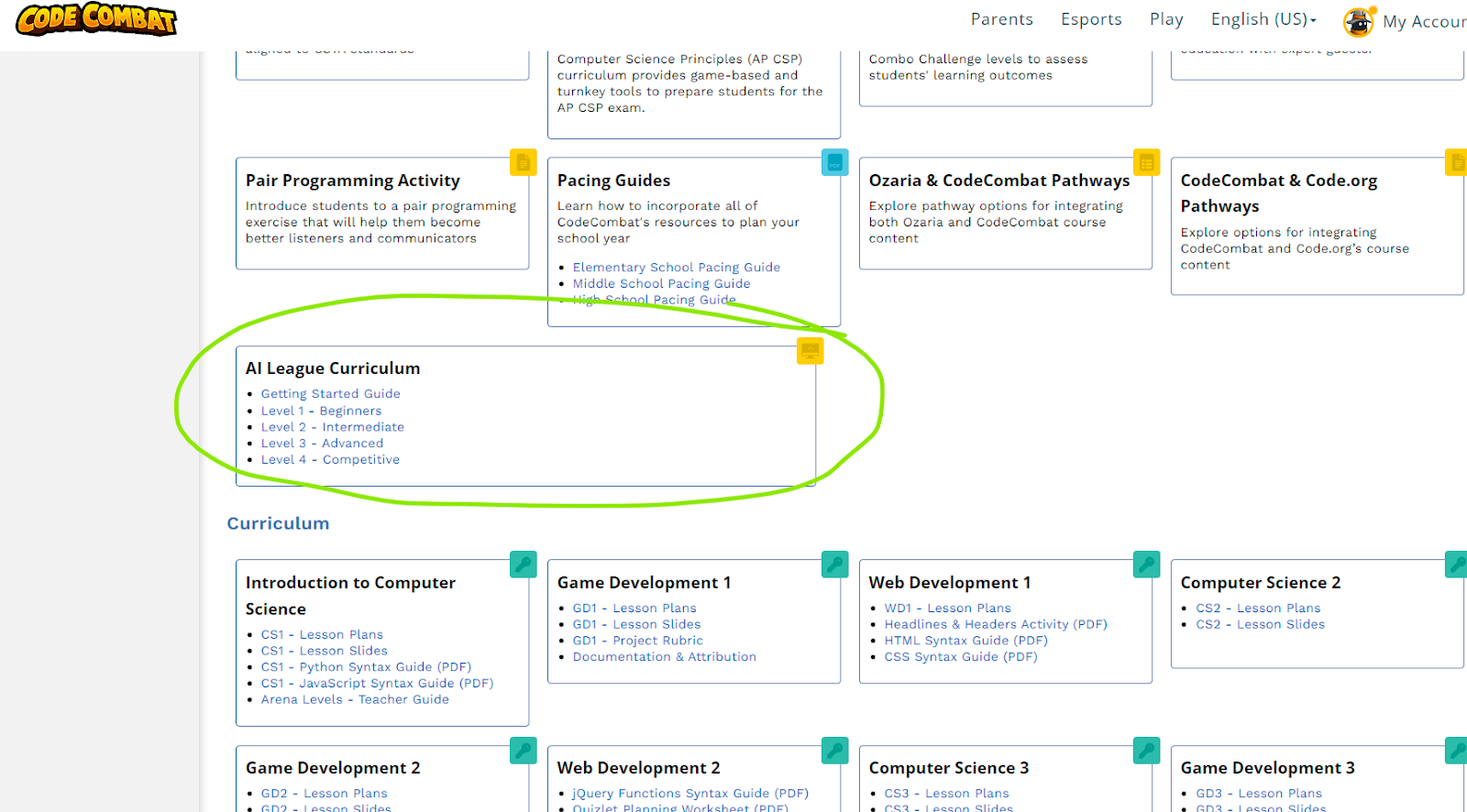 Spanish Subtitles For Ozaria Cutscenes
Spanish subtitles have been added to all Ozaria cutscene videos. These subtitles are enabled by default for users who have selected Spanish as their preferred interface language. This update makes Ozaria more accessible to Spanish-speaking players and enhances their gaming experience. Now, players can fully immerse themselves in the game's storyline without language barriers.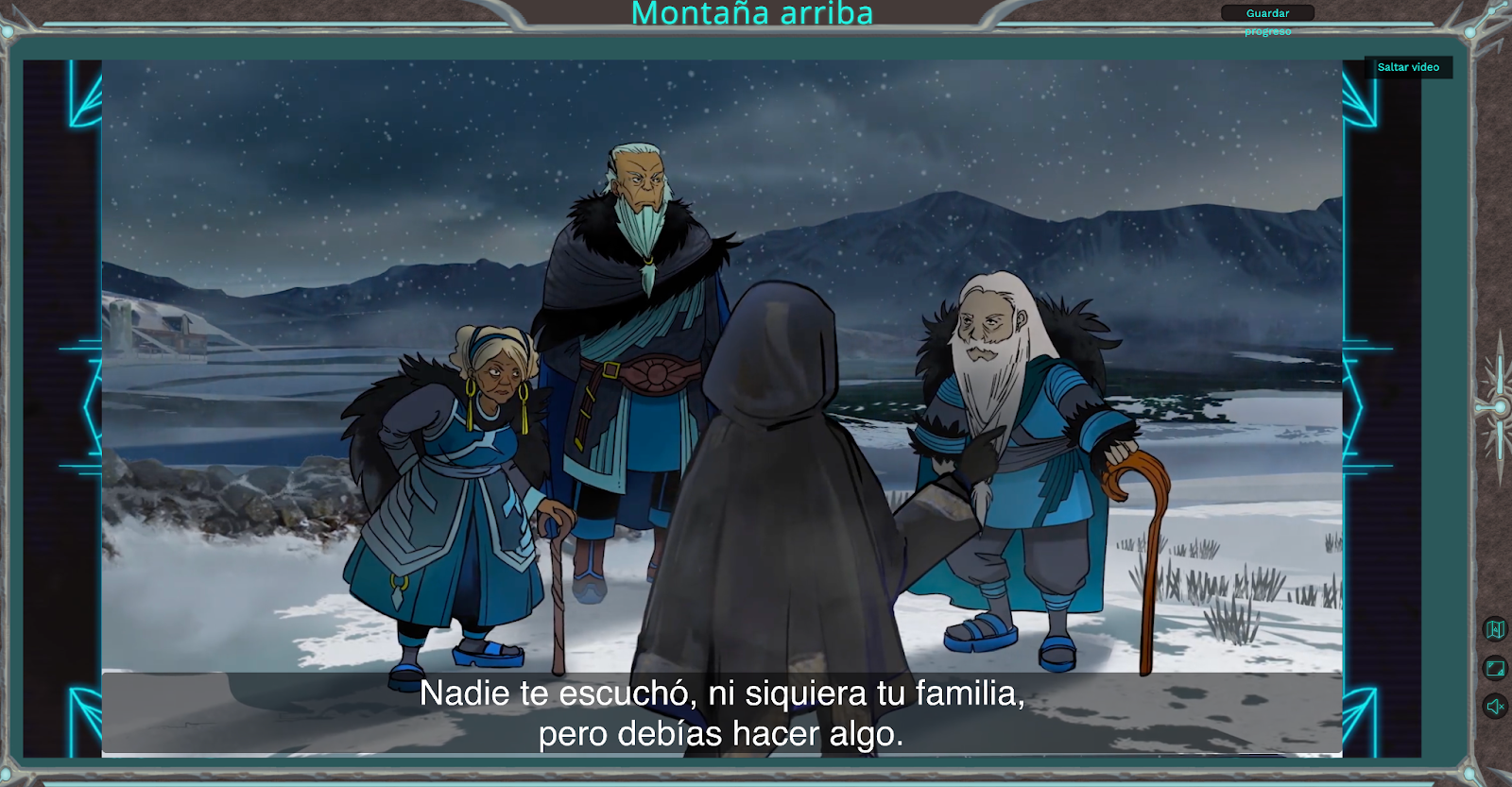 Convert Home Accounts to Student Accounts in Ozaria with Ease
We've simplified the process of converting CodeCombat home accounts to Ozaria student accounts, so students who create accounts before receiving a classroom invite can quickly get started with coding in class. Previously, students could only convert their accounts to CodeCombat classroom accounts, but now they can easily convert to student accounts in Ozaria as well. Thanks to this, teachers can invite students to their Ozaria classrooms with peace of mind, knowing that the conversion process is straightforward and accessible.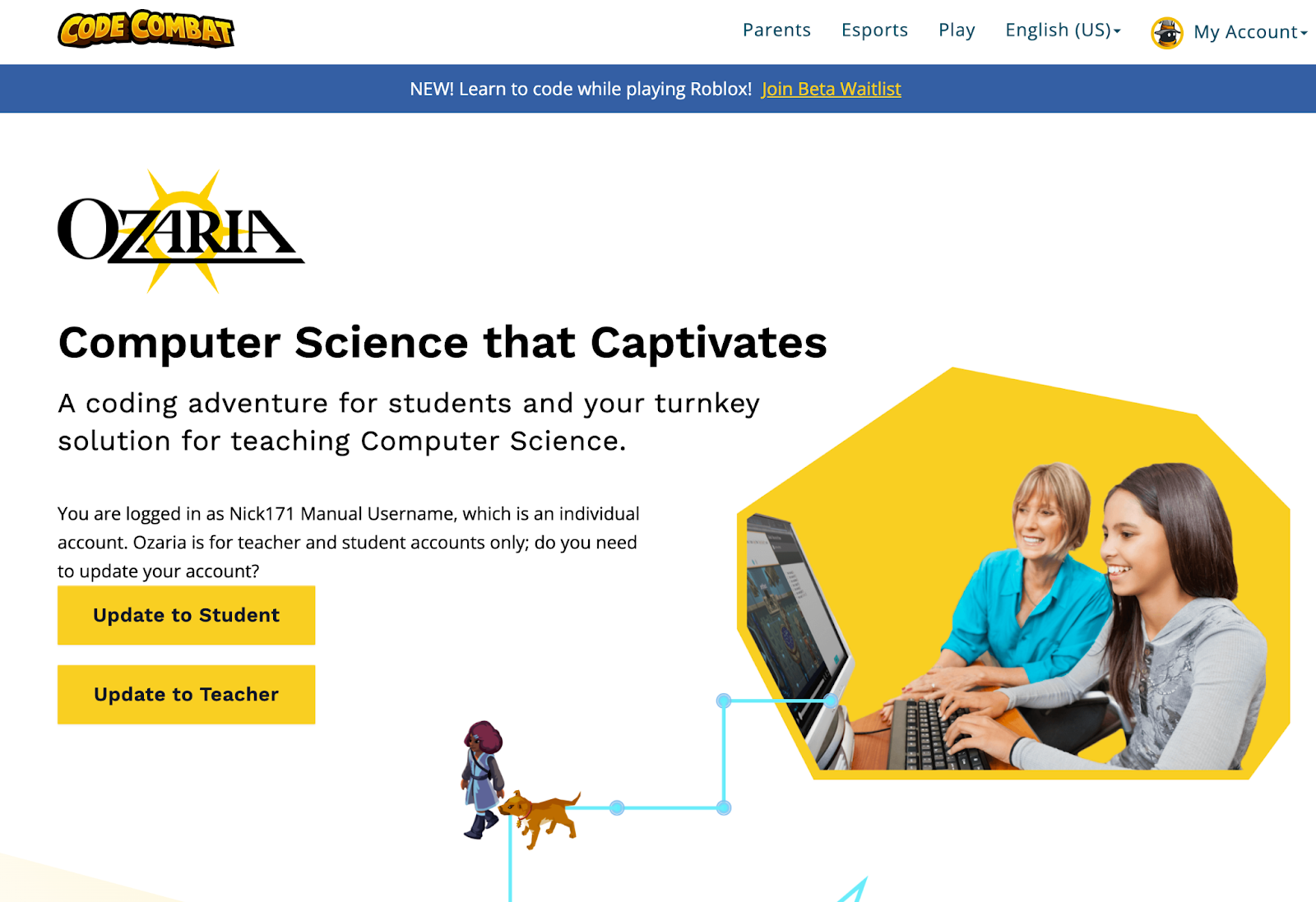 Higher Framerate Rendering for Improved Gameplay
CodeCombat's games have always been rendered at 30 frames per second (FPS). While this may be acceptable for watching TV, it doesn't quite cut it for fast-paced coding game action. So, with the power of modern GPUs, we decided to take advantage of higher framerates for a smoother gaming experience.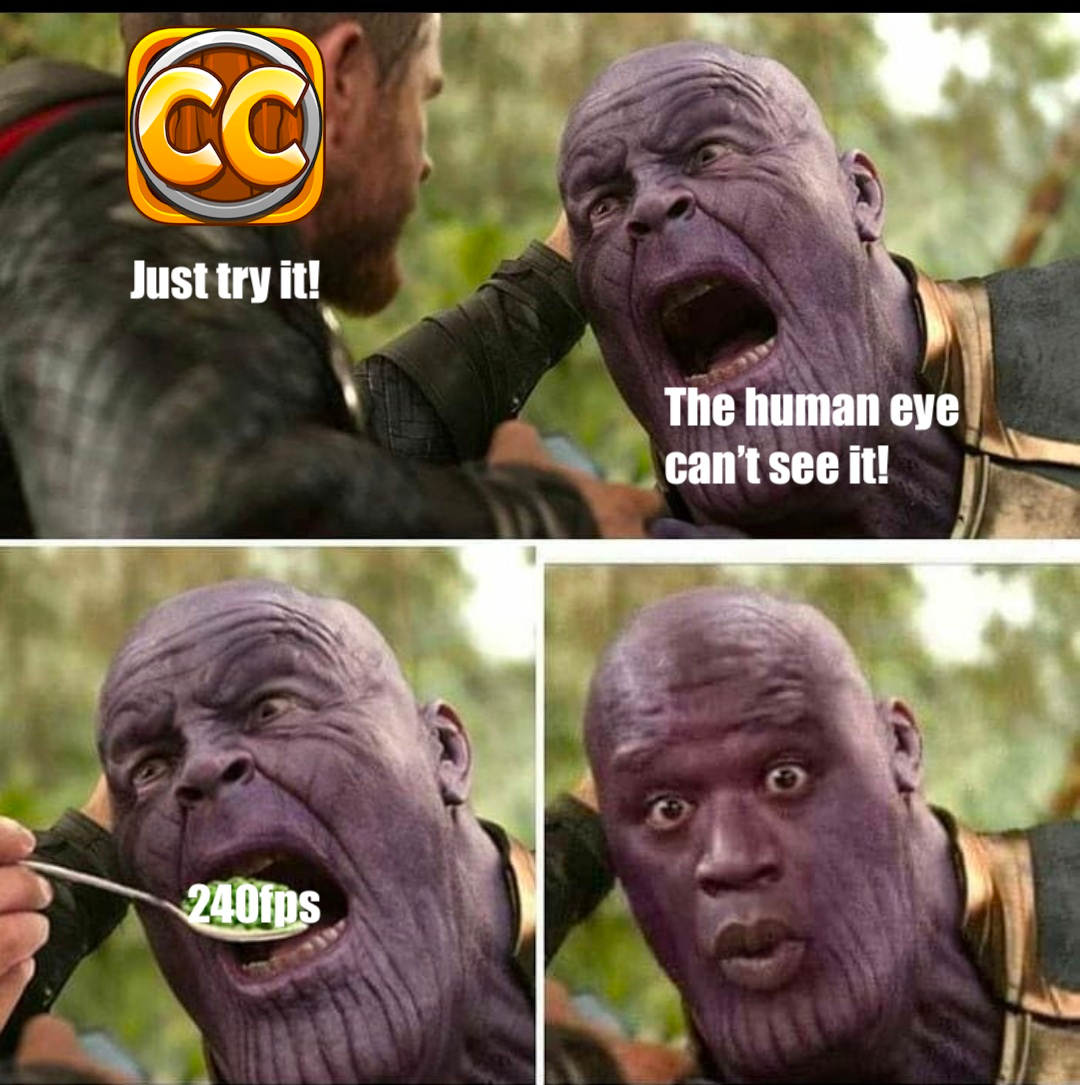 Starting now, our games will render at whatever the innate refresh rate of the player's device is, up to a maximum of 240 FPS. This means that players with capable devices can enjoy our games with a higher framerate, resulting in a smoother and more responsive gameplay experience. Say goodbye to choppy animations and lagging gameplay, and say hello to improved game performance with higher framerate rendering!

CodeCombat API Upgrades for Improved Integration
If you're a CodeCombat partner looking to integrate our platform into your coding education business, we have some exciting updates to share! Our API now includes the following resources to help you streamline the integration process: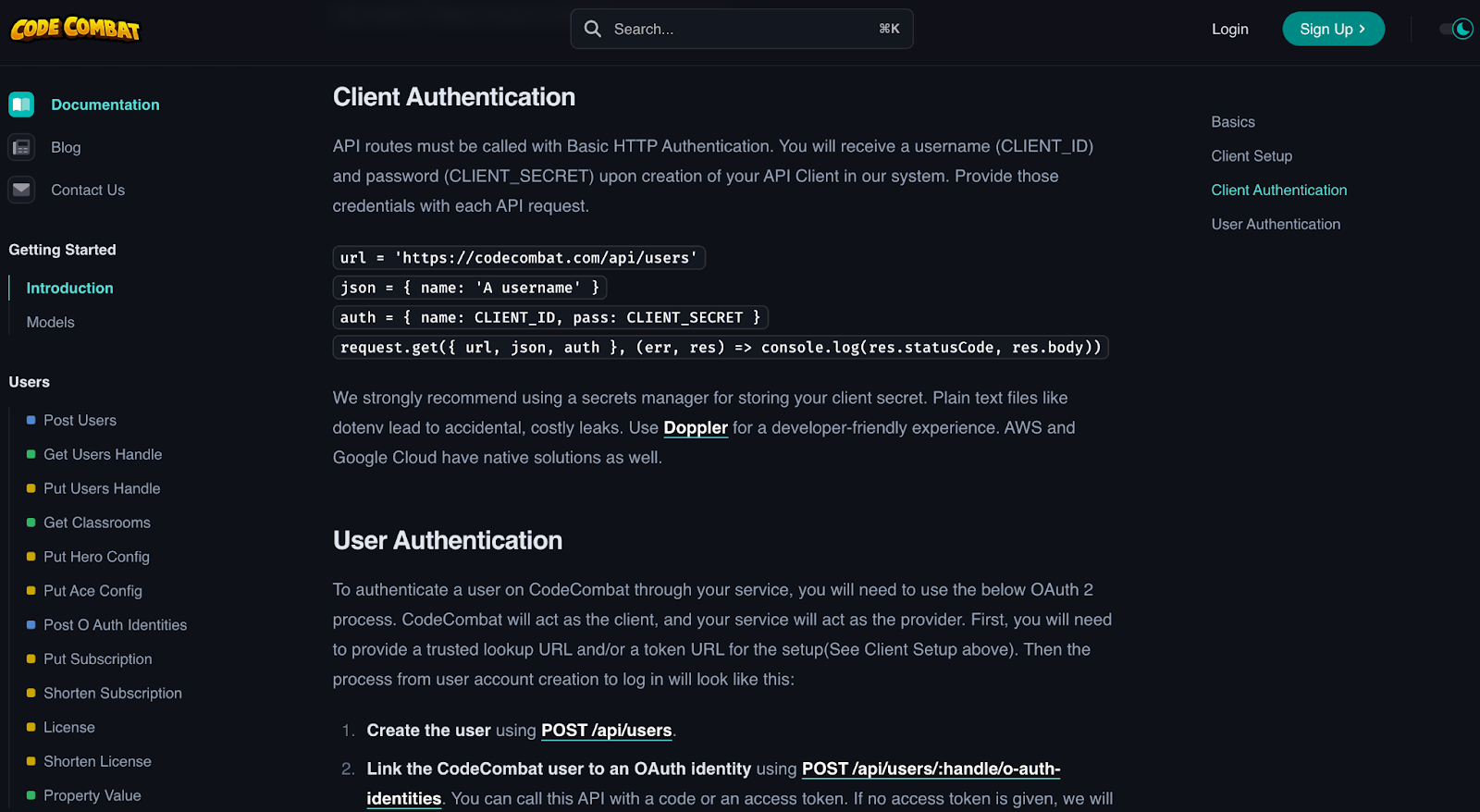 We also encourage you to check out our partners page for more examples of how our partners are using the CodeCombat API to enhance their coding education offerings.
Always Improving
Thank you for joining us on this journey to review our latest features and improvements! As always, we welcome your questions and feedback. Feel free to email us at schoools@codecombat.com.
Let's Chat!
If you are an educator looking for solutions to your computer science needs, request a quote or demo today to be directly connected to our team!