👋 Hello everyone, and welcome to the first-ever CodeCombat Worlds development blog post! We are thrilled to announce the release of version 0.0.14 this week and cannot wait to reveal the exciting new updates that have taken place behind the scenes. Get early access to the experience and help us make it better by signing up for the beta test waitlist here!
For us, transparency is key. We want you, the players, to be involved every step of the way. That's why we'll be publishing these updates, so you can see what we're building and help shape the project into something truly amazing.
We appreciate your interest in CodeCombat Worlds and are grateful for your continued support. Let's work together to make this game the best it can be. Have a great week, adventurers! ⚔️🛡️
Changes This Week
🖌️ Creative Mode:
An early prototype of creative mode has been shipped! You'll be able to make your own Roblox experiences within CodeCombat Worlds that can be shared with friends.
To use creative mode, click the book icon 📕 in the right-hand corner. Then click on the artist palette icon 🎨. You can play what others have made or create your own by clicking "New."
Place objects in the level, move them around, make them bigger/smaller, and code what happens when touched! Currently, we only support changing the color and bouncing the player up in the air, but we'll add a bunch more soon.
After you create something, click the floppy disk icon 💾 to save!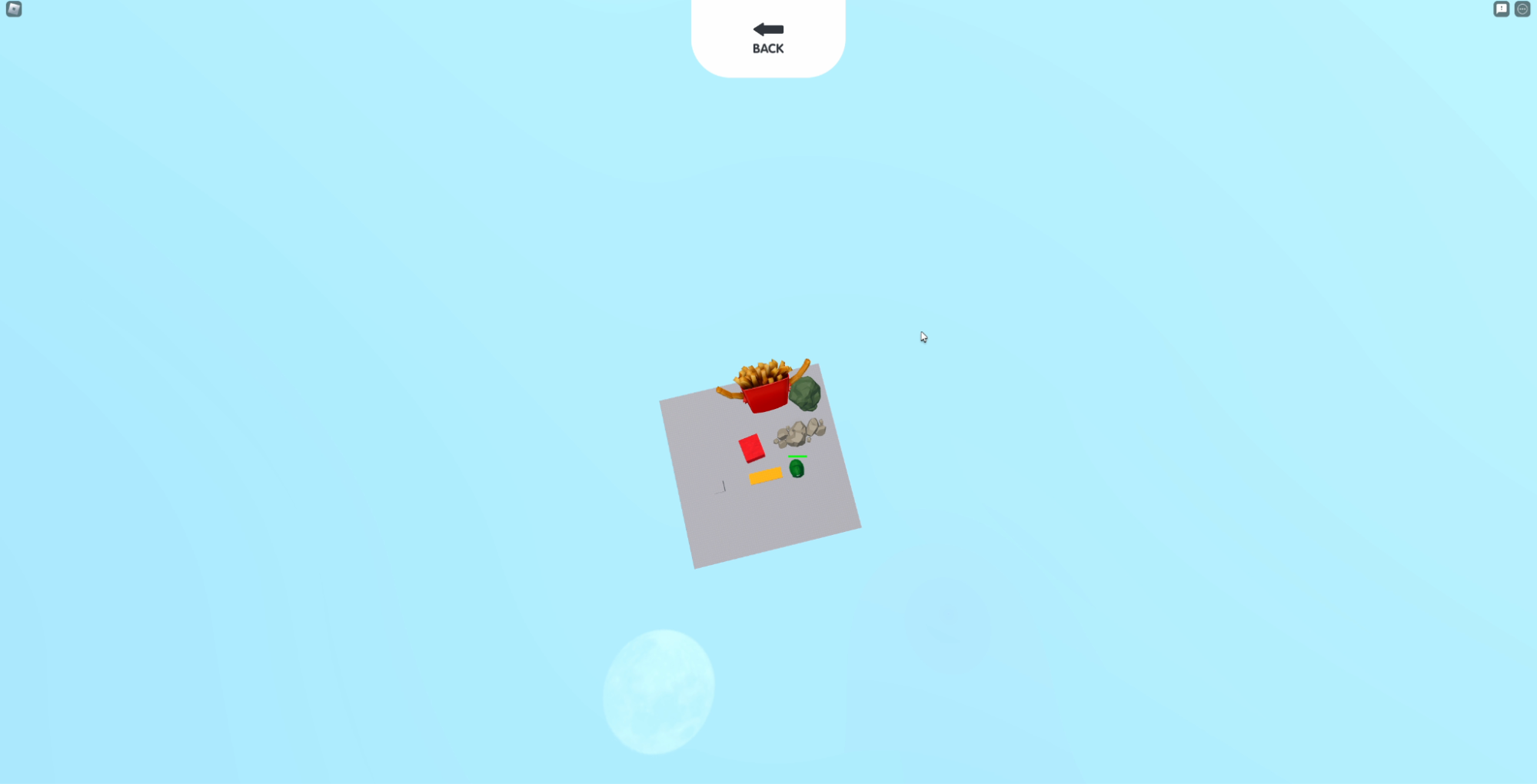 We are excited about this feature and wanted to share it with you as early as possible. But because it is so early (we built this entire feature in just 10 days), there are many known bugs. So we might need to erase what you create until we fix everything. But don't worry, we'll add many more cool things soon!
📖 Adventure Manual Styling: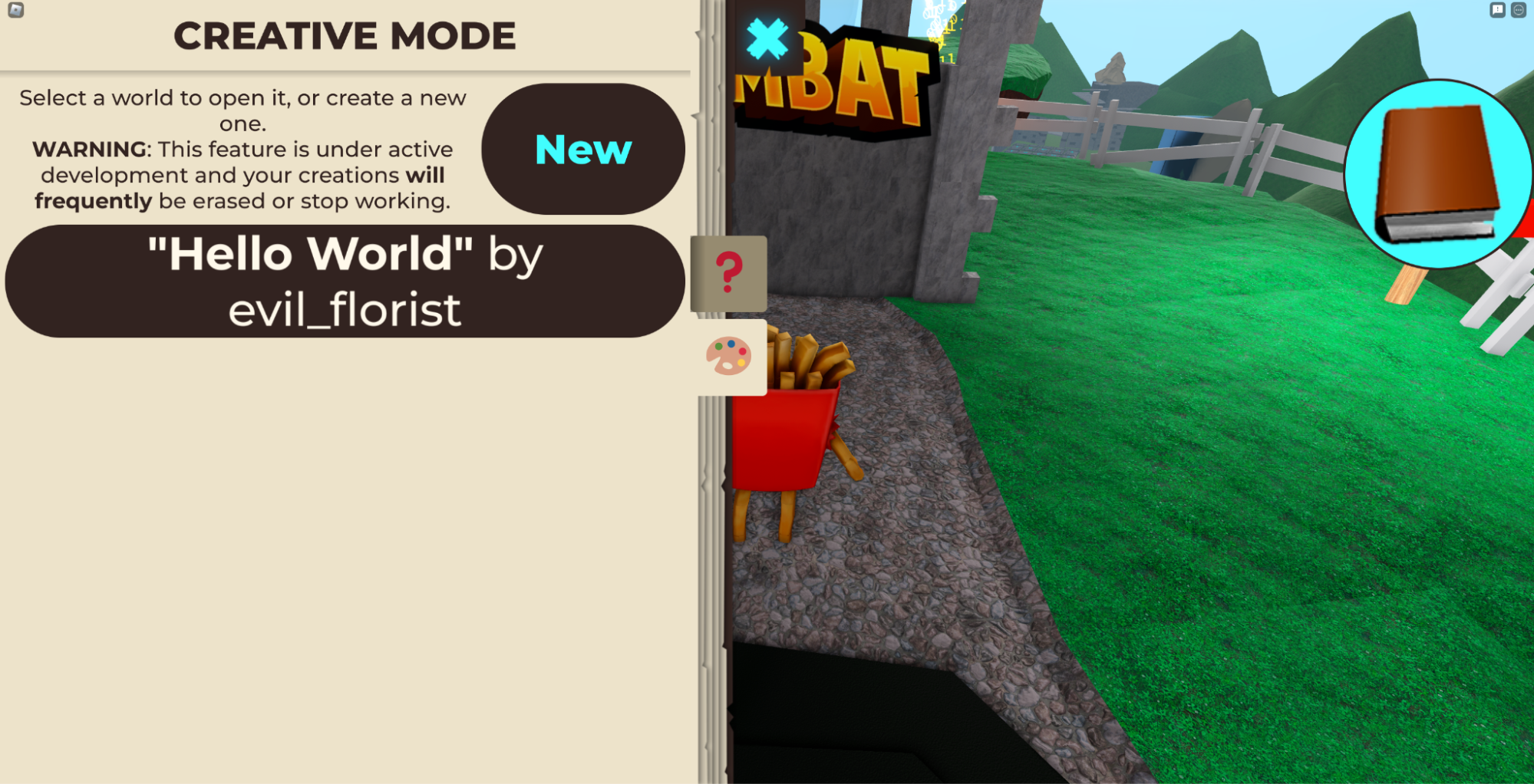 The design of the adventure manual has been updated to resemble a book now.
🎓 Learning Level Tutorials: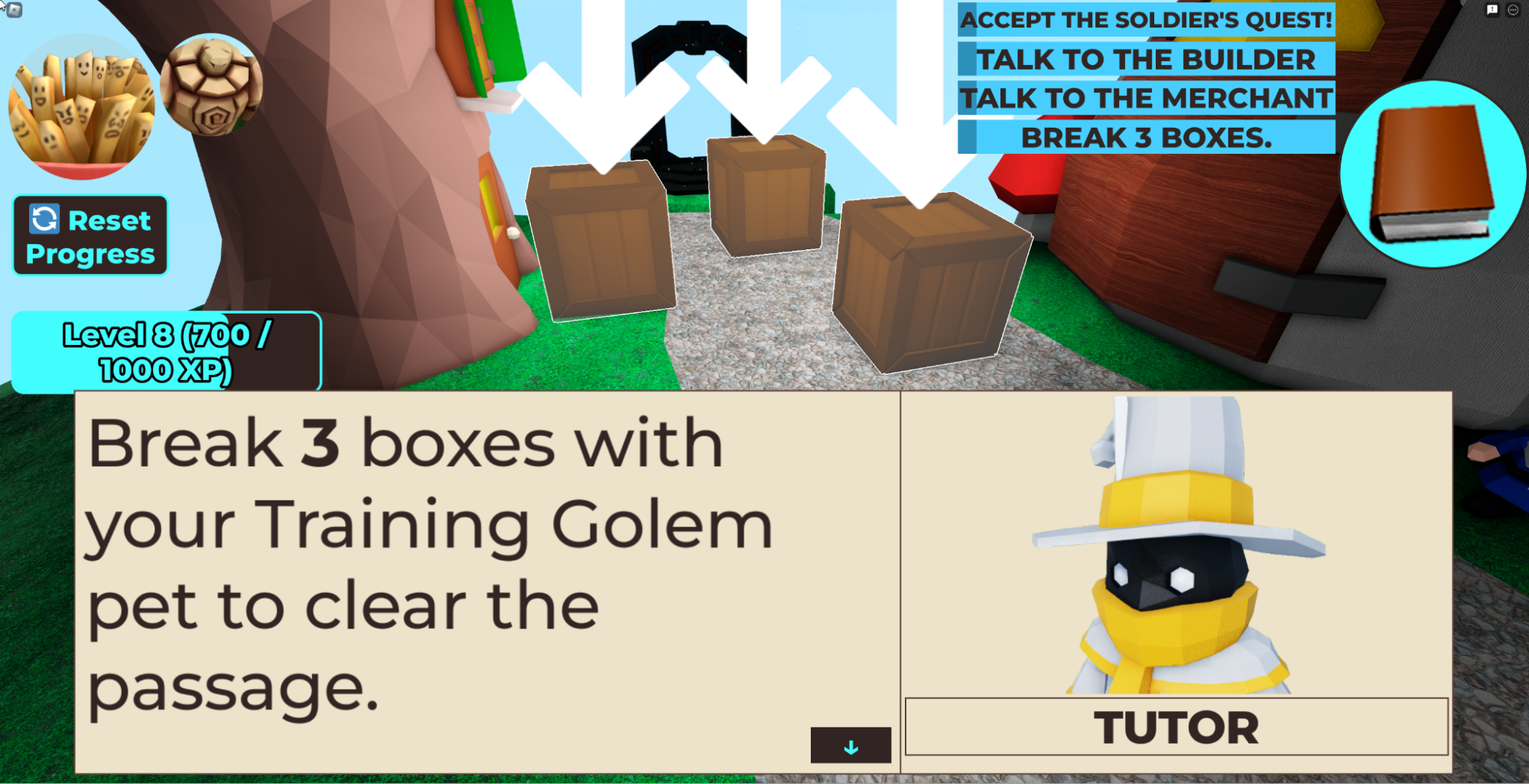 The learning level tutorials have been improved, so you can expect a much smoother and less buggy experience!
🔧 Bug Fixes:
Fixed! The editor autocomplete box will no longer appear when you press the "Run" button.
---
That's it for this week's update! Stay tuned for more exciting updates coming your way soon.