Learn the practices and tools needed to engage students in any learning environment
About the webinar
Over the past few months, feelings of frustration, anxiety, and isolation have occupied the classrooms of educators and parents who are teaching students in living rooms, kitchens, or making due with other untraditional situations. It's easy to feel overwhelmed with all the challenges educators, parents, and students continue to overcome and the  uncertainty that still remains.

In this webinar, our Lead Curriculum Developer, Julie Molnar and Senior Curriculum Developer, Charlotte Cheng will discuss the issues facing teachers and learners right now and how to navigate some of the larger challenges while empowering students to invest in their own learning.
Special Guests: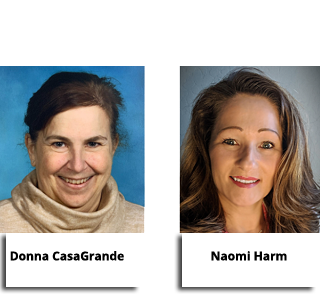 Julie & Charlotte will be joined by special guests Naomi Harm, CEO of Innovative Educator Consulting and Donna CasaGrande, Mendham Township Middle School
Technology Educator.
What you'll learn:
How to keep learners engaged and motivated when they may face distractions and struggles at home
How to maintain high expectations for students and set boundaries for your own well-being
How to use the Ozaria curriculum to support effective hybrid and remote teaching practices
---

CodeCombat makes computer science programs for students to learn Python and JavaScript while playing a real game. Over the last five years, over 12 million people have learned to write Python and JavaScript using CodeCombat, making it one of the most popular coding games in history. CodeCombat also created Ozaria, an adventure game where students master core computer science concepts, problem solve, and showcase their creativity in order to save the world of Ozaria from impending darkness.