Computer Science Education Week is a few days away! It's a busy week to prepare for between hosting those lingering relatives from Thanksgiving and holiday planning. So we've created a handy guide to everything CodeCombat has planned for CSEdWeek and how you can have a great Hour of Code.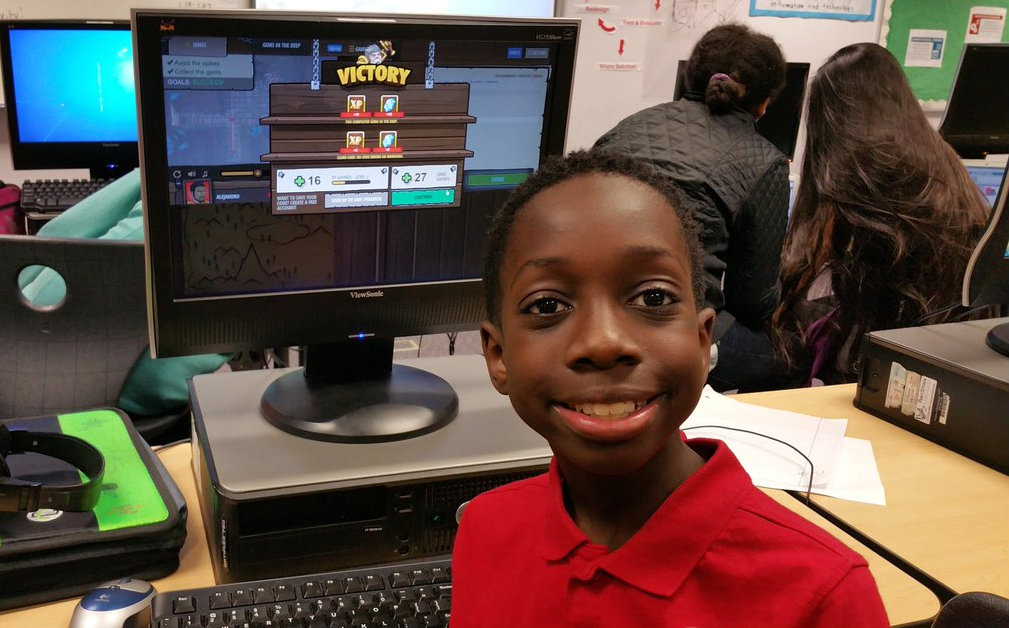 In a few days students all over the world will gather in classrooms, huddled in front of computers, tablets, or around tables all with the singular purpose of exploring computer science. Through computer science, students are encouraged to collaborate, communicate, use logic, and critical-thinking skills.
CodeCombat is proud to participate in the Hour of Code and support teachers and students who may be new to computer science or those that are a little more experienced.
This year, we not only teamed up with Amazon for one of our Hour of Code game development tutorials but we've expanded our staff support resources to give teachers every opportunity to have a successful Hour of Code.
**What is the Hour of Code?**
Hour of Code is an international initiative to introduce computer science to students all over the world. The Hour of Code takes place every year during Computer Science Education Week and this year takes place December 4-10, but you can host an Hour of Code year round.
**How Do I Participate?**
You can host an Hour of Code in your class, your community, club, non-profit, at work or try it at home on your own. You'll find all the Hour of Code tutorials on the Hour of Code site including the CodeCombat tutorials. To quickly try our new CodeCombat Hour of Code tutorials click the links below under 'Tutorial Overview'.
Our Hour of Code Resource page also has hosting options for offline activities.
If you're new to teaching, new to CodeCombat, or just have questions on how to get started, register for one of our new CodeCombat Webinar sessions.
---
CodeCombat Webinar Sessions & More Resources
CodeCombat Webinars
This year we're offering all of our educators free webinar sessions because we know your time is valuable. These sessions will start during Computer Science Education Week and be held Monday through Friday. The webinar sessions offer you the opportunity to learn about our CodeCombat Classroom courses, including our Hour of Code offerings, go over best practices, and ask us any questions you may have.
How Do I Join A Webinar Session?
Create a teacher account. Its free to create a teacher account, plus you'll have access to the teacher dashboard, expanded support and can try out the entire Introduction to Computer Science course for free with any amount of students.
Register for a session. Registering for an event assures that you'll receive an email notification and reminders before the event. See our Events Page for a list of all our webinar sessions.
Prepare your questions. If you have any questions during the session feel free to ask in the webinar chat or email us at schools@codecombat.com
Navigate to meeting link. After you register, you'll get an email notification with a link. Follow the link in the email to join the session. We recommend navigating to the link a few minutes before the meeting to familiarize yourself with the webinar platform and adjust any settings such as your volume.
CodeCombat for Beginner Teachers
During this session we will go over all that CodeCombat classroom has to offer, including both our concept-based and project-based courses. After this session, you will have a thorough understanding of how CodeCombat teaches the fundamentals of text-based coding. We will also discuss some of CodeCombat's upcoming Hour of Code offerings during the November session.
Thursday, November 30, 2017 from 12:00PM to 12:30PM (PST)

Thursday, December 14, 2017 from 12:00PM to 12:30PM (PST)

Check out the rest of our sessions here!
---
Resources
The resources below along with our Office Hours sessions, should provide everything you need to have a fun and successful Hour of Code this year!
---
CodeCombat Hour of Code Tutorial Overview
We have three main Hour of Code tutorials for Computer Science Education Week 2017. Students can access these courses year round. As students move through the levels at their own pace, they'll type actual text based code as they learn JavaScript, Python, HTML and CSS.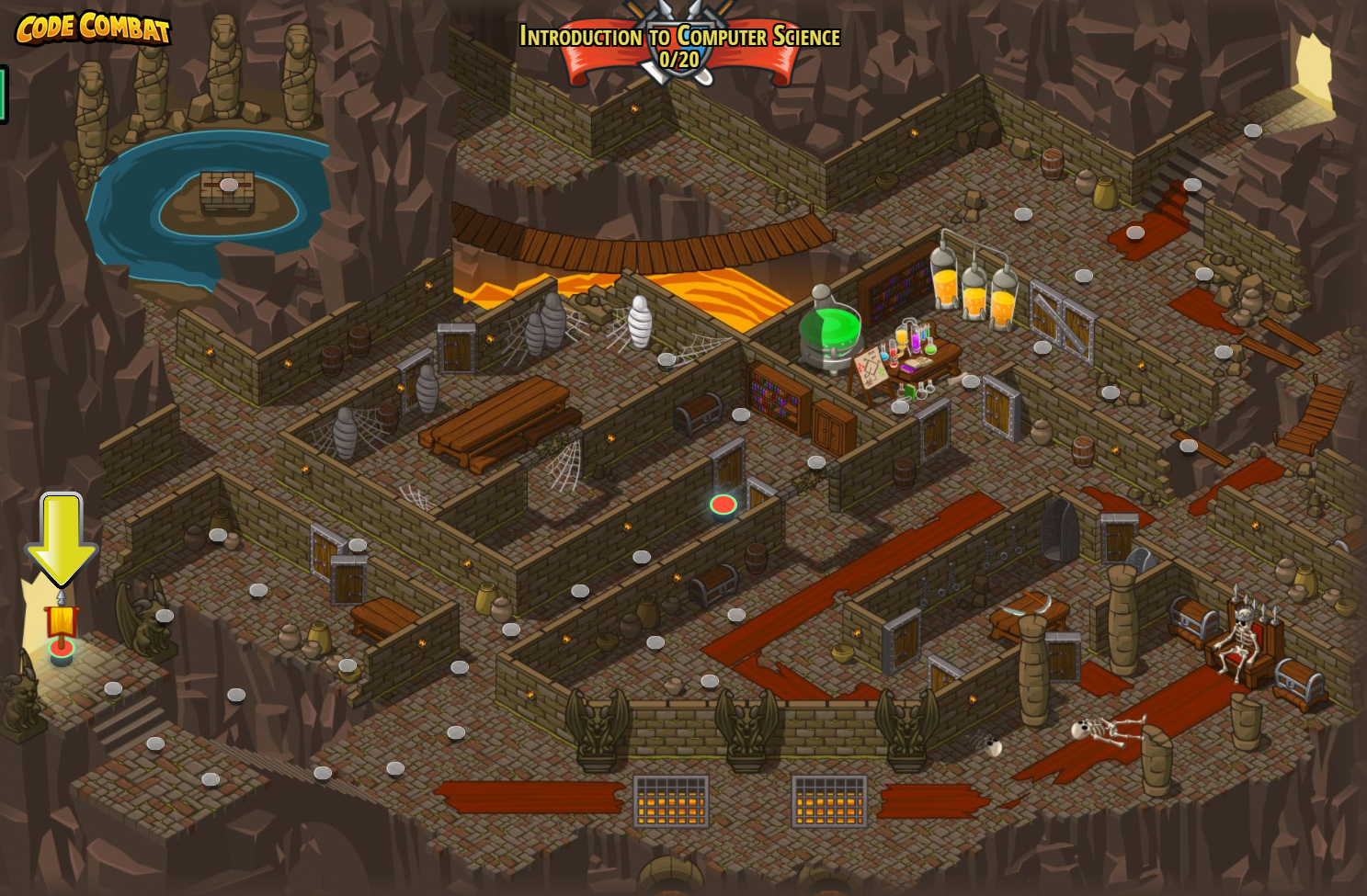 Escape the Dungeon
Escape the Dungeon streamlines some of our current CodeCombat Introduction to Computer Science levels and gives players the ability to choose a hero, earn gems, loot magic items, escape ogre patrols, lava pits, and more all while typing real code. This tutorial is great for beginning coders in 2nd grade and up or those graduating from block based coding.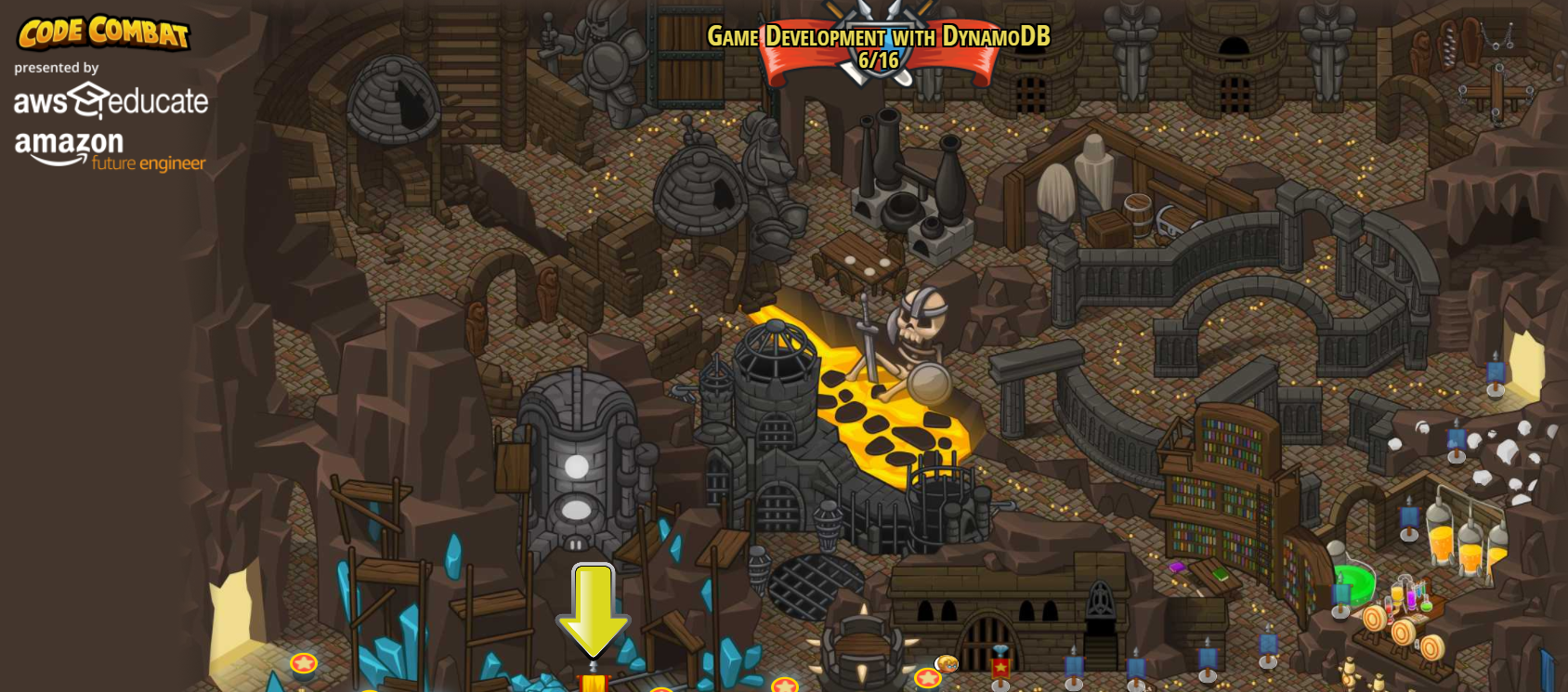 Build Your Own Game
Students will experience a selection of levels from Introduction to Computer Science and Game Development 1 which culminate in a new final project level called Game Grove, where students can create their own game and share it with their friends, family, or classmates. This tutorial is also great for beginners in 2nd grade and up.
AWS Educate and Amazon Future Engineer teamed up with CodeCombat to offer DynamoDB within the game which allows students the chance to create code that records and displays their game scores. Read more about how we worked with Amazon to develop our game development tutorial and their pledge to support STEM education over the next five years.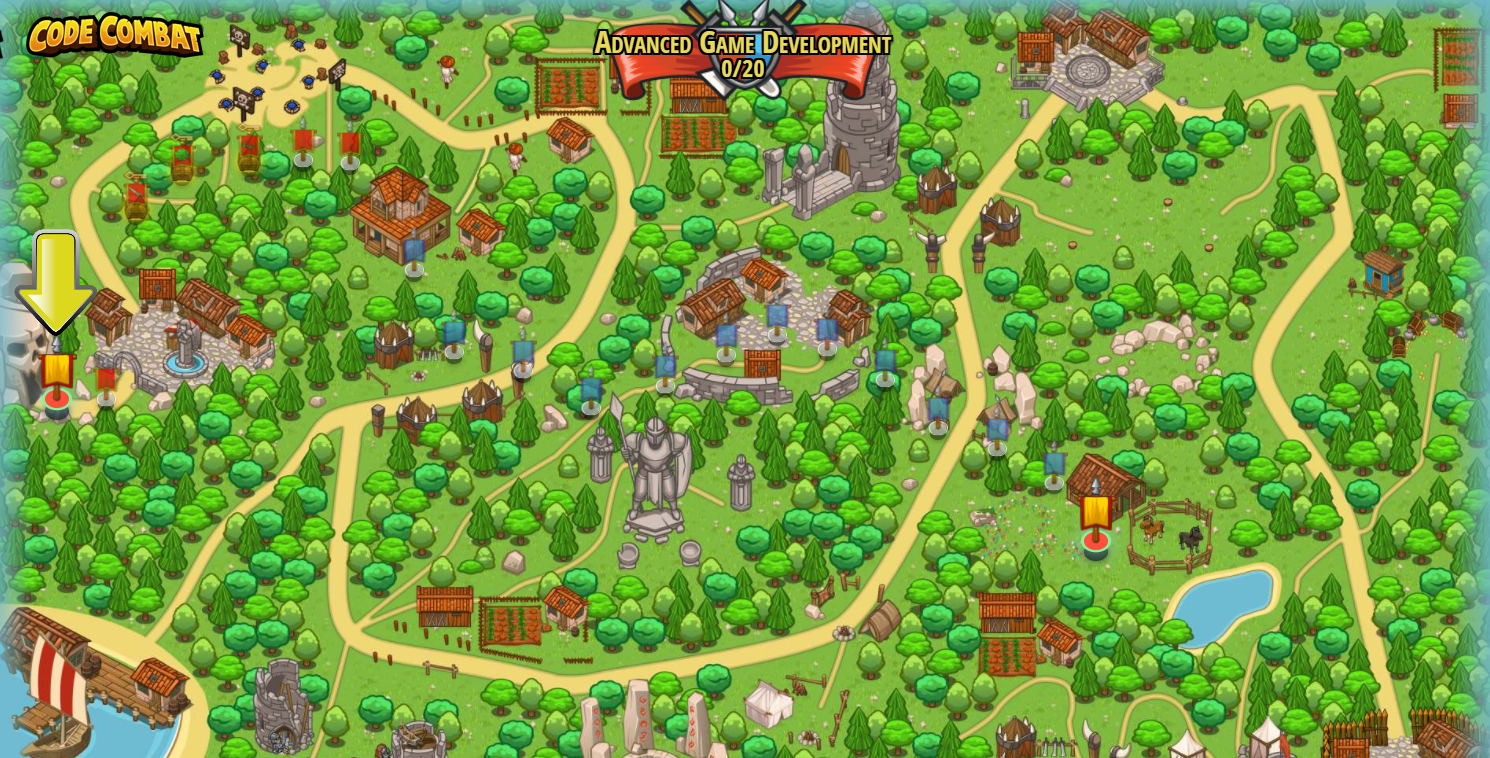 Build an Arcade Game
This is our newest CodeCombat level and a brand new offering to our Hour of Code tutorials. Students will find a selection of Computer Science 2 and Game Development 2 levels along with a final project where they can create their own arcade game that can be shared with friends and family. Learn more about our newest level for Game Development 2.
This tutorial is perfect for intermediate level coders in 6th grade and up who have completed one of the tutorials above or those comfortable with typing code.

---
More ways to contact us!
If you have questions or comments before, during, or after your Hour of Code event talk to us. Also remember to share your awesome pictures and projects with us @CodeCombat:
Reach out on Twitter & Facebook. Remember to use the hashtag #HourofCode when sharing your photos or sending us CodeCombat Hour of Code comments.
Email us via schools@codecombat.com
Chat with us on the CodeCombat site. Just click on the blue circle on the lower right side of your screen when logged into your teacher account.
---


Continue the adventure! Share your pictures, stories and feedback with us on Twitter & Facebook, join the discussion on our Forums or contribute to our open source community. Are you a teacher, CS advocate, parent or administrator? Want to blog for us? Check out this post.